Goodness, it's been a long time since we've shared updates here! I'm sure from the experiences we've shared in this quartet and the echoes of exhaustion resounding through social media that we're not the only ones working to catch our breath after a year and a half of life under the pressures of the pandemic. But we've been blessed to have been hard at work this year with more to come:
Sharing Spaces Culmination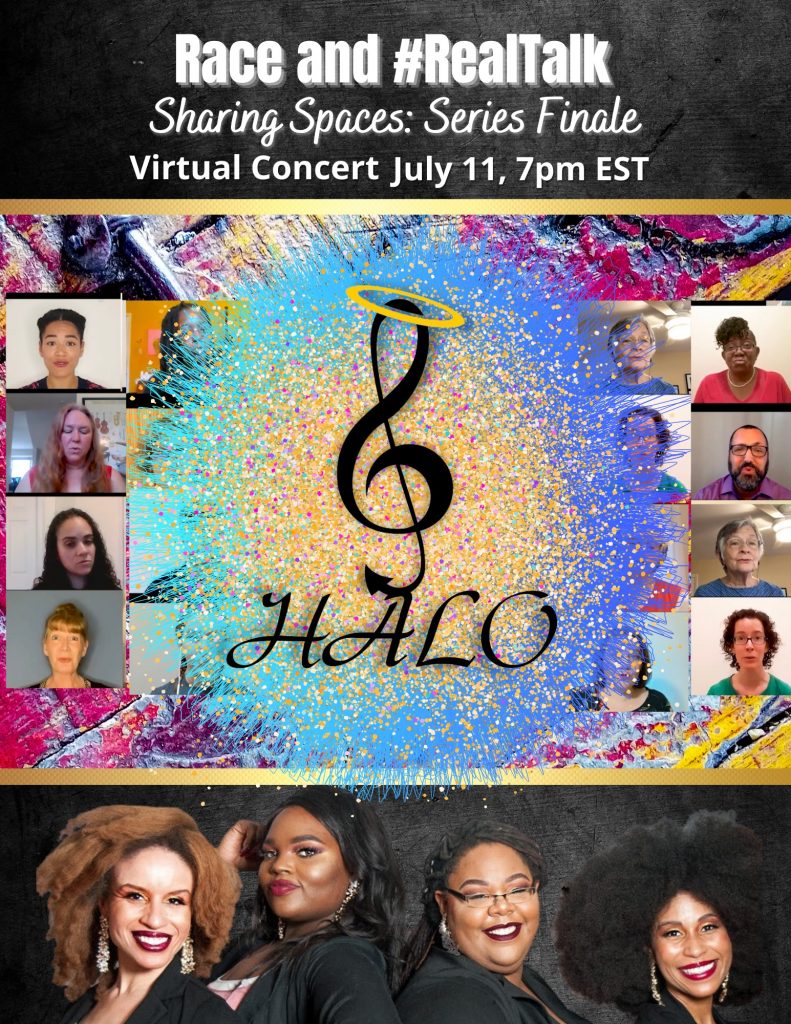 A 9-month extended virtual program of Race and #RealTalk was a very ambitious and demanding endeavor. And we were so grateful to have finished off the series with new insights as individuals and goals as an interconnected community to keep striving for justice, inclusion, and equity in the spaces we share and create. Have a look at our virtual concerts to see what grew and what's still growing!
The Consequences of Separation
Transcending Tokenism/Holding Space to Share
Catoctin Furnace Collaboration
Last month, HALO also had the incredible honor of co-creating a film project for Catoctin Furnace Historic Society in Thurmont. Catoctin Furnace is a historic iron furnace plantation where Africans and their descendants were enslaved, producing a great deal of wealth and economic development for the region. A little over five years ago, historians there discovered the site where many of the bodies of these enslaved families were buried. Many children, young women, young men; living into old age was rare for those who suffered the bondage and inhumane conditions of the furnace. Poet Elayne Bond-Hyman was commissioned to contribute poetic works of the voices of their spirits which spoke through her as she visited the grounds and meditated amongst their remains, kept at the Smithsonian for research.
It was these poems to which HALO connected songs and spirituals to help tell their story for this film, which we hope will convey the reality of this history and its impacts on the present day to people in the community, that they would become more aware of the history and invested in the long road of reparations to our people, to our society, and to the world at large– perpetually damaged by abusive colonization and capitalism.
Creating this film was deep and also joyful work. We look forward to the follow up event at the Maryland Iron Festival September 19!
Thank you for your support- and keep us lifted up as we move forward with work in other communities and striving to expand our own! #HALOgrind #SingtheTruth