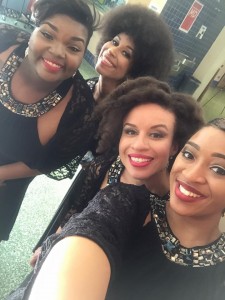 Wow! So excited after our first Harmony contest experience! HALO placed 6th out of 18 quartets!! Not only that, we also were awarded the Novice Quartet award, presented by the amazing quartet, For Heavens Sake!* All of these sentences have exclamation points, but… it's exciting!!!
With great feedback from a super supportive audience and a great judging panel, we can't wait to bring it to IC&C in November! Thanks for making us a part of the family, Area 3!
*Note: We mistakenly posted that the other amazing quartet, Live Wire awarded us this award, because 3 of those members are in both quartets! And now they're both Harmony Queens 🙂 Sorry for the mistake!