Cognitive Dissonance to Social Harmony?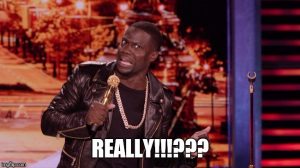 It took about a full 5 days to reflect on our third session, which took a couple of twists and turns into some uncharted territory. With Niambi away in Halifax for Harmony, Inc's International Contest and Convention (where she shared with Bella Nova Chorus in taking 4th place!), HALO called upon some ringers to help lead the group in song.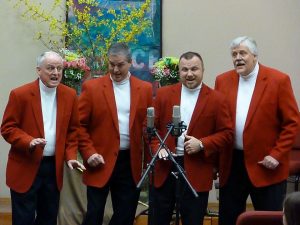 Shameless, a quartet from the Mid-Atlantic region of the Barbershop Harmony Society, was kind enough to fill in and to take part in our Race and #RealTalk experience. Opening with "My Old Kentucky Home," we were primed to explore the influences of cultural differences on our struggles with racial prejudice and animosity in the United States. At least that was the plan.
The paradox of America's issues with racism—and arguably all other social issues— is that as omnipresent as it is in our shared culture and consciousness, it is very difficult to extract our emotional connection to these issues in real time and space. And mind you, as glad as we are to see conversations on these subjects held with such relatively surprising civility, the disconnect between the deferential exchanges in our sessions and the flaming post wars on social media have inclined me to wonder what we might be missing. It's no surprise that we are generally less candid when we face an actual person instead of a screen. But can we really come to a place where we trust one another and ourselves to speak so honestly to people other than those with whom we expect to be in agreement? And if not, can we hope to make any progress?
In session 2, however, though the filter of our living social sensitivity had distilled the group summaries to fairly agreeable resolutions over "The Case for Reparations," there had been an interesting exchange that was more reflective of dynamics in which white people feel attacked by this aspect of the American narrative and black people who have little patience for that "fragility." So the issue was explored: how do we find alignment of truth between this particular ugly portion of America's history (the perpetual plunder of Black labor, property, and wealth) and the romanticized narrative upon which many [white] Americans have built their pride and identity? How do we resolve this cognitive dissonance, keeping our sense of identity in tact while still telling the whole truth? We were able to explore this question through discussion and in singing the tag, "Practical Arrangement," as we reflected on this shared story of American history and our barbershop voicing metaphor— singing from the perspectives with which we most strongly identify and with which we least identify. An exercise in self-location, active listening, and empathy— we used the shared music to anchor the understanding that we also share this portion of America's origins and we can learn to align our varied perspectives to tell the same truth about them.
As we ventured to explore our responses to a Ted Talk by Jonathan Haidt, "Can a Divided America Heal," we hopefully began to tap more into the taboo of what we tend to conceal more gracefully in the absence of the technological barrier of social media. We'll see where the taboo tunnel takes us as we revisit these ideas next Sunday.
Closing the session with a healthy dose of irony, Shameless sang "Sentimental Journey." I couldn't quite tell whether or not the irony was intentional–but the cheerful tune, dissonant with the vibes in the room after some intense exchanges, forced me to inquire of myself: how do we use the singing experience as a gateway to sharing difficult truths and not a shield from the discomfort we encounter? Or do we, as fragile human beings on all fronts, still require both?