Wow, what a weekend! Some folks may remember that HALO had the kerfuffle of trying to negotiate getting to Area contest with everybody's crazy schedules… no small feat, between a contract with the Dallas Opera, a Motown Rock band, a senior year with the Morgan State University Choir, a toddler and another Harmony quartet (and let's be real, y'all– Bills. To. Pay.) But thanks to generous barbershop family friends, an incredibly loving sisterhood at Area 2, and lots of adrenaline, we pulled it off! Here's how it went down:
STEP 1: Get Jasmine out of Texas!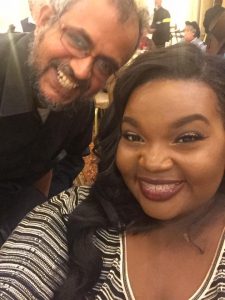 Jasmine flew into Massachusetts to meet up with our generous host, Manoj, who reserved guest rooms for us in his co-op community living neighborhood. Which was pretty magical. No wonder he's so happy! Anyway, that was a success and it got Jasmine square dancing with his fabulous daughter, Supriya. Winning already.
STEP 2: Get the upper trio out of Maryland.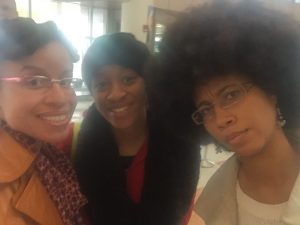 Behold the faces of delirium. Waiting for our rental car to get ourselves to Manoj to meet up with Jasmine before heading to the contest space for our walk through! Well… that was the plan. What actually ended up happening was a very tired Shana accidentally put the venue address in the GPS instead of the house address. Which we didn't realize until we arrived at a hotel with a banner welcoming Area 2. But it was all good, because we were EARLY (the real on time!) and there was plenty of time for Jasmine to just ride up with Supriya, who was also competing with her quartet, All 4 Won (and they rock).
STEP 3: And then there were 4!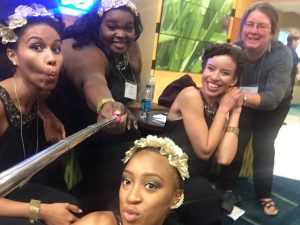 We can't stress enough how grateful we are to go to these things and be surrounded by people who so kindly tell us what to do. Shana is a pretty good leader, but still getting used to being the one who's supposed to know what exactly is supposed to happen! So once we got suited up, we were in the good hands of the lovely volunteers who guided us through the pattern and pointed us in the right directions.
STEP 4: We Saaaannng, Y'all!
We weren't sure how it would go, since Nadira and Niambi were marking all day just to be sure they'd have a voice for the stage– but, wow, what a crowd! They made us feel… well, better than rock stars. They made us feel like family. It was everything.
STEP 5: QUALIFY!!!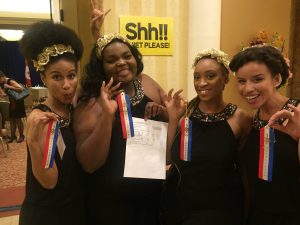 Sooo stoked that we got qualifying scores and will, indeed, be competing at IC&C in November! We got some pretty exciting scores with record ranges, folks… one judge had an 11 point difference between our two songs, which he says in his 20 years of judging, he's never ever done. But we got some really helpful and encouraging feedback and we're really excited to bring some hard core A-game in the fall!
STEP 6: Spread the Love <3
So Shana had to hop a plane at an ungodly hour to make a show with Epic in Chicago (#identitycrisis), but the other 3 ladies stepped up to the plate to volunteer for the chorus contest and had an awesome time kickin' it with some super cool barbershop peeps. People continued to be so welcoming, supportive, and excited for us. The weekend could not have been better.
STAY TUNED!!!