Hello, friends, family and followers– long time, no nothin'! While we posted updates for HALO on our Facebook page after International, our feet hit the ground running so hard with all of our individual adventures and the whirlwind that took America by storm with the election… we kinda fell off the grid. But after some Christmas and holiday respite to close out a busy life season, we're grateful to have some space to reflect on the stepping stones we've hopped through the year and share those reflections with all of you.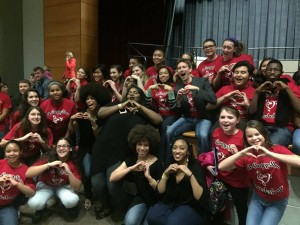 In January, we had the opportunity to lead an a youth a capella workshop in Virginia. It was an amazing day of life-giving energy from enthusiastic young ladies and gentlemen who simply love to sing together. What a beautiful gift it was to be with them and see their growth as a group in just one day.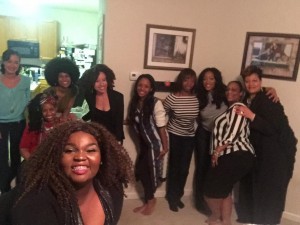 After International contest in 2015, we'd been inspired to broaden our vision from just the nuclear quartet by digging into our barbershop roots to break some new social cultural ground in the community to bring more women of color together to sing and work with us to lead a new way in the conversations that America needs to have. We're still laying down ground work for this vision, but we have faith in what we can accomplish together with time and tenacity.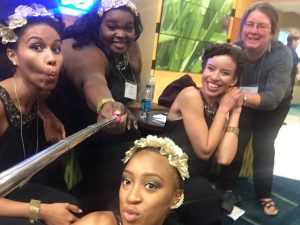 In April, HALO ventured to Devens, MA for the Area 2 Contest and Convention to qualify as competitors at the upcoming international contest. The Area 2 community was so gracious and welcoming to us, reminding us what a blessing it is to be part of the big, beautiful family that is Harmony, Inc!
And… so we'd qualified! And we knew we had lots of work still to do to be contest ready. To our great fortune, we were able to accept the invitation of David and Sandi Wright to visit with them in St. Louis to coach our repertoire and presentation. We got to meet and sing for the Ambassadors of Harmony, Lemon Squeezy, and Gene Spikler as well. There are hardly words to describe how lucky and blessed we felt to be embraced with such graciousness and taught so much about the extent of the art and expertise that is barbershop through some of the most respected and experienced barbershop musicians on the planet.
And finally- IC&C 2016! So our goal had simply been to get to contest and nail our first set so well that we were in a near panic to make our 2nd set stage-ready. Well– thanks to the wind beneath our wings of all the love, support, and grind– we did nail it!
We made Top 10… And we did panic! But with more help from David, Sandi, and good ol' 21st century technology, we indeed were able to sharpen our chops enough to place 7th overall (nearly tying for 6th by just one point!!) and to have been awarded the Accord Award for most improved quartet. We moved up a whopping 11 places with even more quartets in the competition this year– we felt so proud!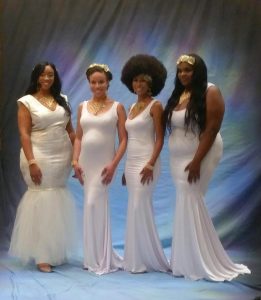 You can also see in this picture that we went to international as a "quintet." In the summer, our tenor Shana learned that she was expecting her second child, and it is indeed a girl. With hopes, dreams and expectations of all kinds in each of our lives in a world that sometimes seems tumultuous and hopeless– we are reminded that music is a gateway to believable hope. We look forward to the joys, the struggles, the failures and the triumphs that will help us to grow all the more in 2017. Happy Holidays, Happy New Year– and thanks for reading 🙂